8Dec2005
Author: Filipe Correia
Uns têm mais sorte que outros. Foi no seguinte estado que chegou a encomenda da amazon que fiz há dias.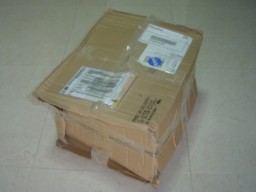 Resultado, dois livros com páginas dobradas e um terceiro danificado na lombada. Em todo o caso, sobrevivem…
You can follow any responses to this entry through the
RSS 2.0
feed. Both comments and pings are currently closed.